よくあるご質問
質問
When installing a printer driver, the machine is not detected. (Windows)(FAQ No.01209)
回答
If the machine is not detected automatically, enter the name of the printer (host name) or the IP address into the entry field and search again.
Operation Procedure
1. Close the Message Window.
Click the [OK] button in the message window which says "No MFP found on Network."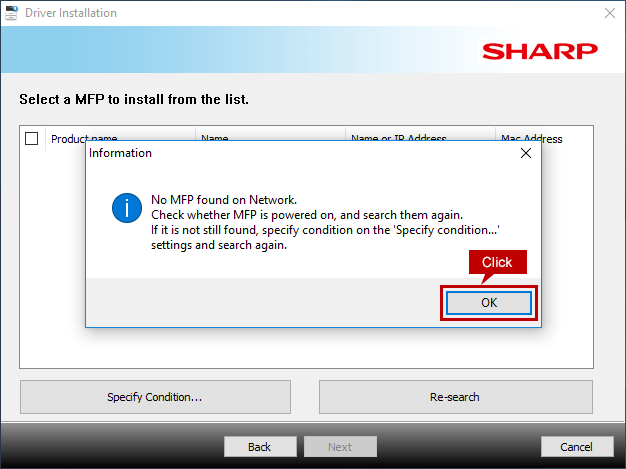 2. Put the Search Condition Entry Screen.
Click the [Specify condition...] button.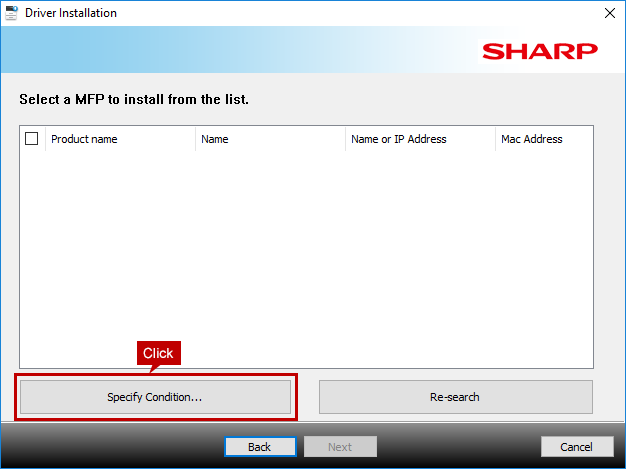 3. Enter IP Address of MFP for Search.
Enter IP address of the target MFP in the entry field and click the [Search] button.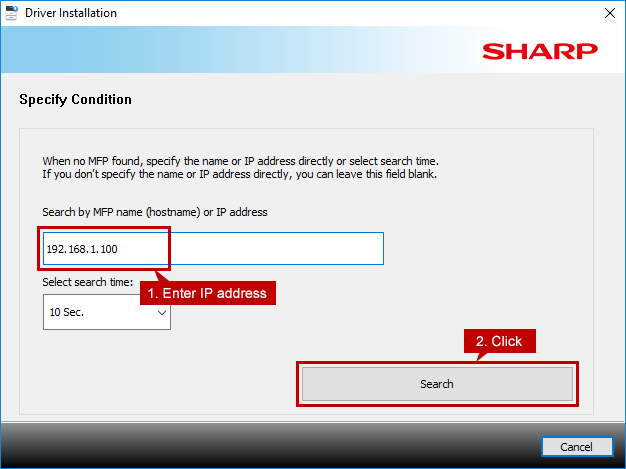 Reference Information
How to look up IP address of MFP ?
4. Check on the Search Result.
Resume the installation if MFP is detected.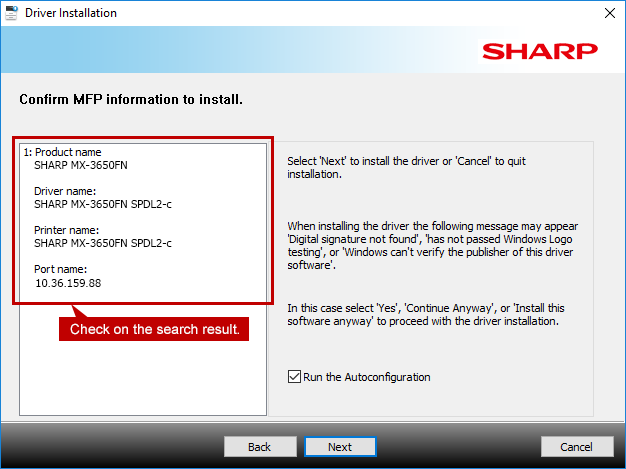 If the machine is not detected after performing a conditional search
Your machine may failed to establish a network connection. Please check on those following three possibilities.

- Make sure that your machine is powered up.
- Check the peripheral device. Are the router and the hub turned on? Do they work properly ?
- Check the LAN cable connection.
If you cannot find any problems with those points above, please consult your system administrator.
関連キーワード
No MFP found on network / Search / Install / Printer / MFP / Driver / Printer Driver / Windows
更新日:2022年09月14日