よくあるご質問
質問
How to carry out a test page printing to check whether the printer is available or not ?(FAQ No.01208)
回答
When you would like to check if a printing is available or not in cases like when you installed a new printer driver, you can carry out a test page printing according to the following procedure.
Operation Procedure
1. Click [Printer Properties].
2. Carry Out a Test Page Printing.
Click the [Print Test Page] button.

The screen layout of the [Printer Properties] varies depending on the products and drivers. The screen shot below is the Property screen of SPDL2-c driver for MX-3650FN.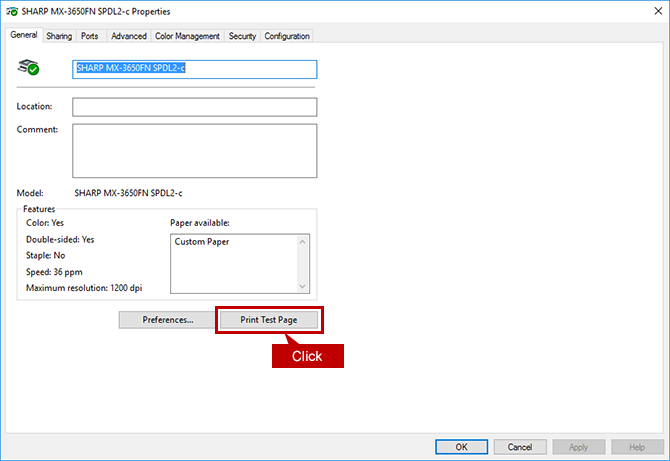 3. Check on the Printout of the Test Page Printing.
When the Test Page Printing is completed, click the [Close] button on the dialog box and check on the printout.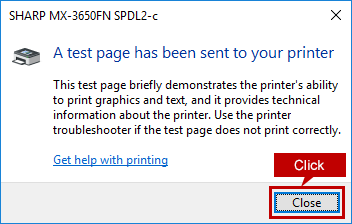 4. Complete the Test Page Printing.
Click the [OK] button on the Printer Property screen to end the Test Page Printing.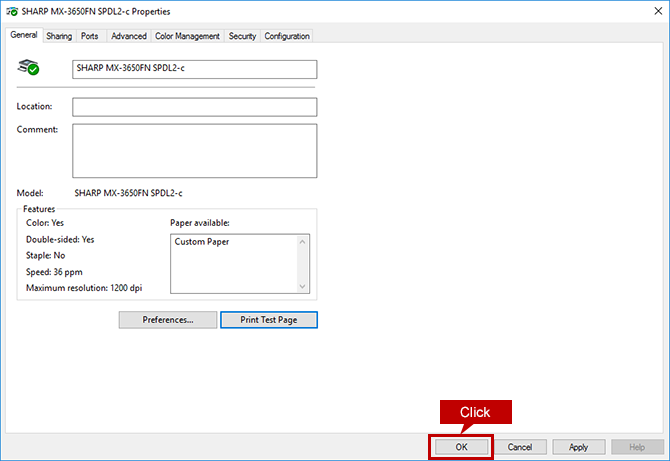 関連キーワード
Test printing / Print Test Page / Test / Print / Check
更新日:2022年09月14日